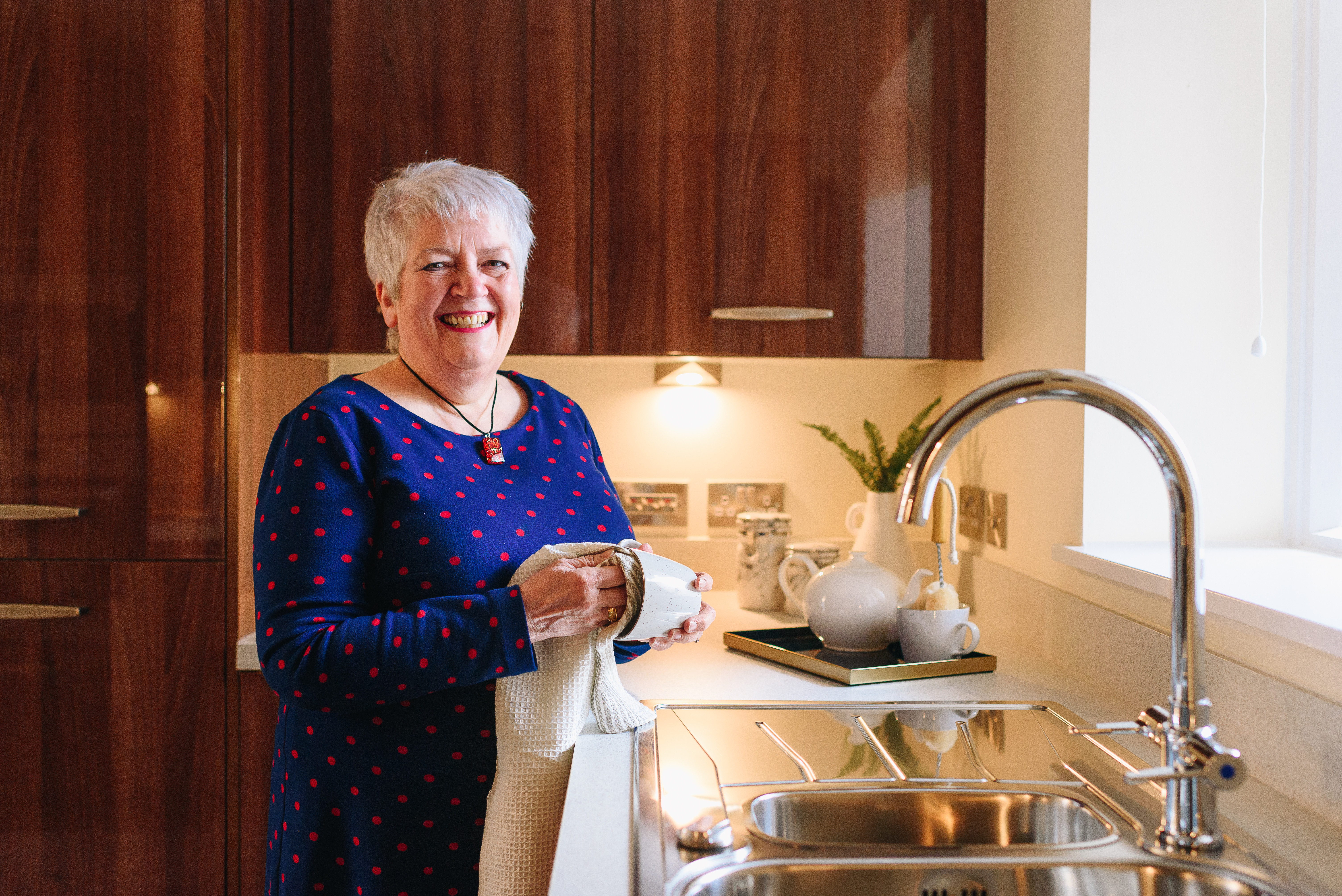 We understand that moving home later in life might be daunting. Whatever stage of retirement you're at, you can be confident a move to one of our retirement living schemes will be the start of a new chapter.
Built exclusively for the over 55s, our range of 1-2 bed apartments will enable continued independence whatever stage of retirement you're at. There are a range of things included within the schemes dependent on what your needs are.
When moving into a retirement scheme you will:
have an initial assessment to understand your needs
receive support when moving through our assisted move service helping sell your home
have access to a pendant alarm should that when pressed will alert the onsite care team
What is in included when living at a Bromford retirement scheme:
dedicated scheme manager who attends the scheme weekly
state of the art contact system which is available 24 hours a day, including Christmas
a range of activities from coach trips and armchair aerobics to sing-a-longs and fish and chip suppers
facilities co-ordinators available to complete day-to-day repairs and report repairs on your behalf when needed
Contact the scheme managers for more information.